Rare 1620 Bible goes on display at Newtown Library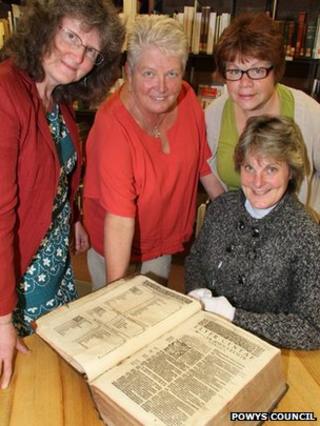 A rare Bible dating back to 1620 which has "cultural and historical importance" has gone on display at a Powys library.
St Llwchaiarn's Church in Llanllwchaiarn has loaned the bible to Newtown Library for a year.
The book was the second Welsh language version of the Holy Bible to be published.
Councillor Graham Brown said: "Due to its age, copies of the 1620 bible are now relatively scarce."
He added: "To have such an item of cultural and historical importance on display at one of our libraries is a huge honour."
The first Welsh language bible was printed in 1588 and translated by William Morgan.