Tregaron leisure centre in Ceredigion to close in December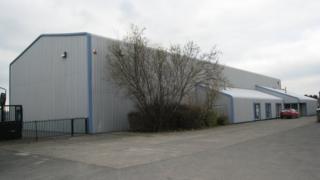 A leisure centre in Ceredigion is to close at the end of December.
The facility in Tregaron will be taken over by the town's new 3-16 super-school, which is due to lose its gym under future developments.
It is understood the school had been due to take over the leisure centre on Monday, but a short-term reprieve has been agreed.
Ceredigion council said the school's governing body would be responsible for the building's future use.
Leisure centre staff will keep their jobs until the end of the year, a council spokesperson added.
The school, which will take over the building in January, declined to comment on whether it would be made available to other users outside school hours.