April Jones killer Mark Bridger seeks cash for jail attack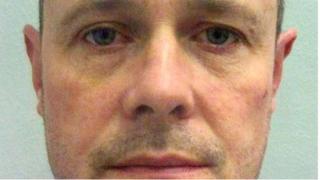 April Jones' killer Mark Bridger is seeking compensation for his injuries after he was slashed on the face by a fellow inmate.
Bridger was jailed for life in May 2013 for the murder of five-year-old April.
Convicted murderer Juvinal Ferreira, 24, attacked him with a knife made from a razor at Wakefield Prison in July 2013.
BBC Wales understands the Ministry of Justice is contesting the claim and no decision has been made.
Ferreira was given a second life term and had his minimum term of 22 years increased by five years for attacking Bridger.
Bridger, 48, abducted April as she played with friends near her home in Machynlleth in October 2012.
The little girl's body has never been found, but blood and fragments of bone consistent with a young human skull were found at the house he rented nearby.
The detached cottage in Ceinws, Powys, has been bought by the Welsh government for £149,000 and will be knocked down.