Schemes to tackle anti-social behaviour are piloted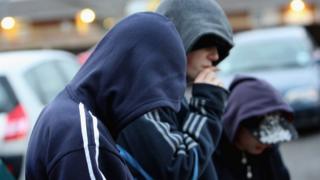 Two schemes to help people work out arguments over anti-social behaviour are being piloted in rural Wales.
Mediation will be offered by Victim Support across Carmarthenshire, Ceredigion, Pembrokeshire and Powys.
Neighbourhoods experiencing problems in the Newtown area are also being offered community mediation by the Powys Association of Voluntary Organisations.
The six-month pilots will run until the autumn.
Dyfed-Powys Police and Crime Commissioner Christopher Salmon said: "Neighbourhood issues such as noise, difficult behaviour, damage to property, boundary concerns and lifestyle clashes mean misery for many.
"Other issues regularly reported to me include problems with neighbours' rubbish, pets, young people and car parking.
"I want those suffering such agony to have help in resolving and preventing issues."