Burglars break into Sennybridge school and eat food from canteen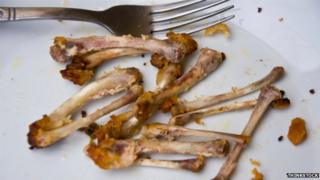 Hungry thieves broke into a mid-Wales school and prepared themselves a two-course meal in the canteen.
Burglars broke into Sennybridge Primary School, took chicken and salmon from the freezer, cooked it and used the school's plates and cutlery.
They had ice cream for dessert, washed down with apple juice before pulling Christmas crackers.
Describing the incident as "unusual", Dyfed-Powys Police say the burglary took place between 18 - 27 July.