Ex-magistrates' court in Newtown to become flats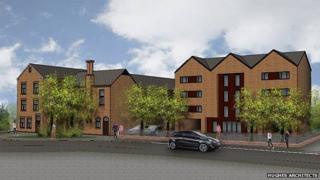 A former magistrates' court and Territorial Army building in Powys are to be converted into flats.
Powys council has approved plans to transform the army building in Newtown into six flats, while the court will be made into seven homes.
A new building containing a further 10 apartments and a parking area will also be built.
Hughes Architects, which is behind the scheme, said work was expected to start soon and would be completed in 2016.