New Severn Valley project to back business enterprise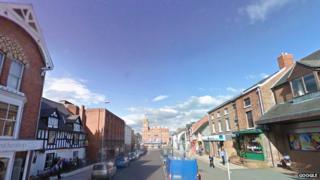 A grass roots approach to increase enterprise and support new business start-ups will be introduced in Powys.
The £230,000 Welsh government-funded project aims to support 30 existing businesses and seven social enterprises.
It also hopes to set up 25 new business start-ups and create and safeguard 75 jobs.
The project will operate in the Severn Valley area which includes Llanidloes, Newtown, and Welshpool.
The Enterprise Facilitation project is based on the work of Dr Ernesto Sirolli and aims to engage communities in supporting new firms and would-be entrepreneurs with their skills and expertise.
It was first tried in rural western Australia in 1985 but has been introduced in countries on every continent since then.
'Tried and tested'
The first scheme in Wales based on Enterprise Facilitation was launched in Blaenau Gwent.
It helped 140 clients in its first year, ranging from people with business start-up ideas to established small firms and social enterprises.
Economy Minister Edwina Hart said the project had been "tried and tested in communities around the world" and had "delivered significant results".
She added: "I am pleased to provide funding to establish the model in the Severn Valley where we can test the model in a more rural context in Wales.
"It works by engaging with the local community to support new firms and would-be entrepreneurs with skills and expertise and stimulate new business starts in the area which is a key priority for the Welsh Government."
The project will run until March 2016 and be led by Powys council working with the Mid Wales Manufacturing Group.