Powys pensioners 12% council tax grant cut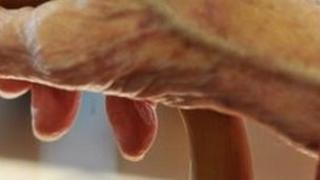 A grant to help more than 1,400 Powys pensioners pay their council tax will be cut by 12 per cent this year.
Powys council's cabinet has agreed the move in the wake of a Welsh government decision to change the way it supplies the grant to the local authority.
The grant for 1,415 eligible pensioners in the county will be reduced from £100 a year to £88.
A charity that supports elderly people said the cut would have a "large impact" on older people.
The council's cabinet decided to continue to provide the grant to help pensioners even though it could have opted not to allocate the £140,811 Welsh government grant to help them.
About 245 other pensioners in the county will also receive a grant of up to £88 to help them pay their council tax.
'Limited finances'
Dai Davies, the cabinet's finance portfolio holder, said: "The cut is a reflection of the scale of the grant given to the council by the Welsh government.
"The partial council tax reduction will ensure financial assistance is directed to pensioners who have been assessed as having limited finances.
An Age Cymru Powys spokesman said: "The people who will be affected by this are those who, whilst working, have most likely saved a small amount of capital and, or got an occupational pension.
"They are not those on the very lowest income but will have worked hard to try to protect themselves in their retirement.
"They will probably only just be managing on their income and any cut will have a large impact."