Surplus Festival: Three-day event in Ceredigion scrapped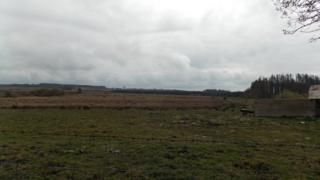 Plans to hold a three-day music festival in Ceredigion have been scrapped after organisers withdrew their application.
Surplus Festival wanted to stage the event on a farm near Llanrhystud in July with the aim of attracting 1,000 people to watch 60 acts.
But local residents raised fears about litter, drug-taking and the suitability of the proposed site.
The festival's organisers have been asked to comment.
Ceredigion council confirmed the application had been withdrawn because public safety could be compromised.
The spokesman added that organisers are considering other sites outside Ceredigion this year and may review the decision to return to the site in Joppa in the future.
Mark Thomas, a resident living in Joppa, organised a meeting of 60 locals to oppose the festival which was due to take place between 4 and 6 July.
"The site was completely unsuitable for a music festival attracting 1,000 people because the land is boggy and it could have caused problems for farmers dealing with silage and livestock.
"Concerns were raised by locals about drug-taking and litter being discarded that could have been dangerous to livestock.
"We were also worried about parking issues and lives being put at risk if the emergency services had to try and pass vehicles parked on the road."