Aberystwyth grandmother complains to council over Tesco plan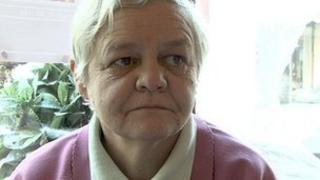 A grandmother who faces losing her home over plans for two superstores has called for the scheme to be re-tendered after claiming the process was flawed.
Twelve homes in Glyndwr Road, Aberystwyth, face demolition under the proposals, with Enid Jones, 58, the only resident refusing to sell.
A planning and development consultant representing Mrs Jones has complained to Ceredigion council over the issue.
The council said it was considering the details of the complaint.
Tesco and Marks and Spencer stores are planned for the council-owned Mill Street car park which is adjacent to Glyndwr Road.
The council issued a compulsory purchase order for Mrs Jones's home last year but the final decision about whether to demolish the property will be made by the Welsh government.
It is claimed the superstores' project could create 290 jobs.