£20m cuts plan wins Powys council cabinet backing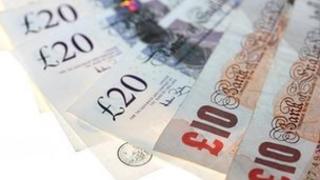 Savings proposals to tackle a £20m funding shortfall in the next financial year have been approved by Powys council's cabinet.
The plan includes service cuts, a possible 3.95% hike in council tax and increasing service charges.
Up to 400 Powys workers are also likely to lose their jobs as the local authority aims to save £40m by April 2017.
The full council will make the final decision on 25 February.
Budget cut proposals that would hit the elderly were rejected by more than 1,000 Powys residents who took part in a survey on savings options included in the report before the cabinet on Tuesday.
But the cabinet decided to support proposals for a six-fold increase in charges for elderly people going to day centres in Powys.
The move to increase charges for people attending day centres from £6 to £35 would save the council £10,000.
A £250,000 savings plan to close older people's day centres and one of £80,250 to end its meals on wheels service were also backed..
But a plan to save £2m by reducing subsidies given to bus companies in the county was altered.
The cabinet supported a plan to reduce these cuts to £500,000 in the next financial year with the £1.5m shortfall coming from council reserves.
Cabinet members also recommended to retain half the £93,580 grant to the Citizens Advice Bureau in the next financial before shelving it the year after.
Other proposals include:
Reduce the cost of services by providing more efficient services and staff restructuring, saving £6.48m
Transfer of responsibility to schools of insurance, severance pay and central services, saving £1.11m
A plan to introduce charges for post-16 education transport (£350,000)
Closing 16 units and four pre-school assessment centres for children with additional learning needs at primary schools (£350,000)
Increase car parking charges in the council's car parks (£178,000)
Review of the schools meals service delivered to reduce cost (£292,000)
Powys council leader Barry Thomas said; "We have to balance the needs of providing statutory services such as education and social care, alongside those that are socially desirable, while taking into account the county's ability to pay.
"This year we are recommending a council tax increase of 3.95% the minimum we felt was acceptable and will add £38 a year to an average Band D property."