Brecon's £75m learning campus plan put back a year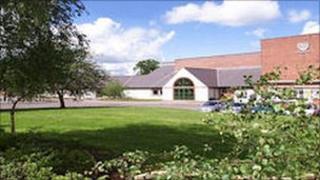 A plan to open a £75m campus replacing a high school, further education college and leisure centre in Powys has been put back a year.
Last October, Powys council and Neath Port Talbot College submitted "an outline case for funding" to the Welsh government for their scheme in Brecon.
But the partners will have to revise the plan after receiving the government's response.
The campus is now expected to open in September 2018.
Powys council said in April last year that building work on land near the current Brecon High School could start as early as April 2015, and aimed to open the school by September 2017.
A Powys council spokesman said the proposals would be re-submitted in June.
He added: "As a result of the Welsh government's comments we will be revising the strategic outline case.
"It is now unlikely that work will start in September 2015 and we are now looking at starting work in 2016 with a view to open the school in September 2018."
The proposed new campus would replace the existing secondary school, the college building and the town's leisure centre.