Drug addiction charity expansion in Llandrindod Wells gets go-ahead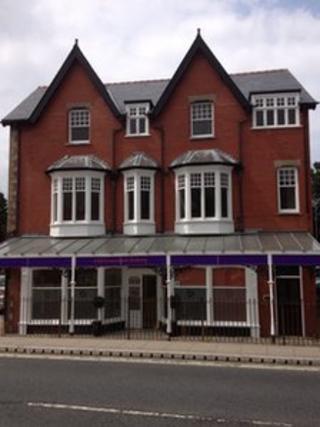 A substance misuse charity has been given the go-ahead to expand its service in a Powys town despite opposition from the town council.
Powys planners have given Kaleidoscope the green light to change a workshop in Llandrindod Wells into an office.
It will also be used as a facility for young people fighting drug or alcohol problems.
The town council objected because the building was initially earmarked for small business use.
Powys council's planning committee has agreed to allow Kaleidoscope to convert a workshop unit into a health centre.
The charity has treated local adults with drug and alcohol problems at its base at the Old Grosvenor Bakery in the town since last summer.
It shares its offices with workers of another substance misuse charity, Cais, which helps young people with similar issues.
Kaleidoscope regional manager, James Varty, said: "We wanted to change the workshop into a health centre because Cais officers work with young people and it is not appropriate for those clients to use the main treatment centre we use to see adults.
"Officers usually meet the young people in locations such as schools or youth clubs but on the rare occasions when that is not possible, the new health centre will now be used as a designated location where it is appropriate to see them."
A Llandrindod Wells Town Council spokesman said: "Members unanimously recommended refusal of the application because they felt the units had been funded specifically by European money to provide craft and associated units."