Ceredigion council tax to rise 5% from April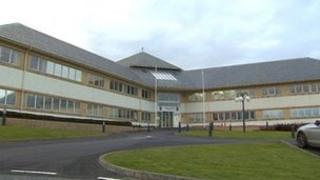 Council tax in Ceredigion will rise 5% from April as the local authority aims to save £9.6m in the next financial year.
On Tuesday Ceredigion's cabinet also decided to raid £900,000 from its war chest to ease public service cuts in the county.
The council's budget for 2014-15 was cut 4.6% by the Welsh government in October.
The local authority will also have to save £20.85m over the next three years.
The council tax rise is the maximum increase the Welsh government has indicated it would want to see.
The local government minister has previously ruled out a formal cap on council tax increases.
The cabinet decision still needs to be ratified by the full council.
The budget report presented to the cabinet said the preparation for the budget for 2014-15 had been "the most challenging and difficult since the inception of the authority" in 1996.
From April, those owning a band D property will have their council tax increased from £971 a year to £1,019 - an increase of £48.
Ceredigion council leader Ellen ap Gwynn said the local authority had decided to use £900,000 of the £5.8m from its balances to help fill the budget deficit.
"Balances are put in place to be used for a rainy day and the rain has come down with a vengeance," she said.
Proposals to bridge the £9.6m funding gap for 2014-15 also include closing libraries in Tregaron and New Quay, closing a day centre in Aberaeron, and a plan to save £2m by raising the pupil-teacher ratio from just under 16-to-one to 17-to-one.