Laptops to aid care of terminal patients in Ceredigion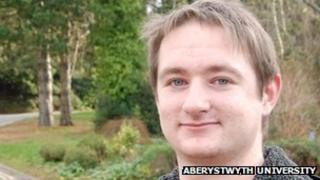 Terminally ill patients in rural Ceredigion are helping researchers explore the benefits of care through technology.
Each patient will have a laptop with a camera to link them to doctors and nurses at Bronglais Hospital.
The Aberystwyth University study, until March, will look at the impact of telecare on patients' wellbeing and how often they talk to staff.
It will act as a supplement to the care they already receive.
Six patients suffering from conditions such as chronic obstructive pulmonary disease, chronic heart failure and cancer will take part.
The software will help them stay in touch with their nurses, consultants and palliative care team.
Lead researcher Joseph Keenan said the equipment would allow doctors to keep in regular contact with rural patients during the winter, when communication is sometimes difficult to maintain because of severe weather.
Dr Gokul Lingesan, consultant in palliative medicine at Hywel Dda University Health Board, said the programme could increase the frequency of contact with staff and reduce travel costs for patients and the health board.
"There are potentially real benefits for both the patient and the clinician," he said.
"The individual patient will have regular communication with hospital staff, and the clinicians utilising telehealth can ensure that they are proactively involved in the ongoing wellbeing of their patient and their quality of life."