Concerns over proposals to cut services for elderly in Powys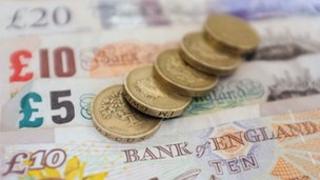 A charity has expressed concerns over a near six-fold increase in charges proposed for elderly people going to day centres in Powys.
Age Cymru Powys said it would also lobby the council over proposals which include a plan to save £250,000 by closing centres for the elderly.
The authority is also considering saving £80,250 by ending its meals on wheels service.
It aims to save £20m in the next financial year.
A council spokesman said it had launched a questionnaire for residents to provide feedback which would be reported to the authority's cabinet before any decisions were made.
Andy McVicar, chief executive of Age Cymru Powys, said: "We feel strongly that older people's services should not be cut and are lobbying the council to re-consider any changes to services.
Funding shortfall
"Day centres are of particular importance in a rural area such as Powys and may be the only point of contact for elderly people."
Mr McVicar added he was also concerned about possible cuts to the voluntary sector "which provide many services for older people".
The council runs seven day centres in Newtown, Welshpool, Llanidloes, Llandrindod Wells, Ystradgynlais, Brecon and Crickhowell.
It has announced a four-pronged plan to tackle a £40m funding shortfall in the next three years.
Other proposed budget savings include:
£6.49m by staff restructuring and removal of management layers which could lead to 300 job losses
£2m after a review of passenger transport which could lead to reducing some public service routes
£1m through a review of leisure centres which could lead to the transfer of some facilities to schools or community groups or closure by 2015/16
£350,000 by charging students who use transport provided by the council who access post-16 education
£350,000 after reviewing library provision with some libraries being managed by local communities or closed by 2015/16
£178,000 by increasing charges in Powys Council car parks by 30%
A series of drop-in sessions to discuss the proposals are being staged in six Powys towns until 16 January.
The questionnaire will be available for people attending the meetings as well as on the council's website.
A Powys Council spokesman said: "This is an engagement process with our residents to get their views on the budget proposals.
"The feedback from this exercise will go to the cabinet at the end of the month and feed into the budget process."
Last Friday a political battle at Powys Council resulted in the former leader David Jones being ousted in a vote of no confidence.
Former council chairman Barry Thomas succeeded him, and his new cabinet is set to discuss the budget proposals at the end of January.