Fears over future of New Quay ambulance station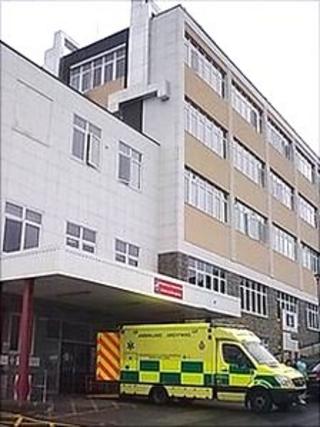 An ambulance station's future is still in doubt despite assurances by the Welsh Ambulance Trust it will not downgrade its 24-hour coverage in the area, a Ceredigion councillor claims.
The trust has said it has "no plans to close New Quay station or change provision" there at present.
But a county councillor fears a new review could change matters.
The town's ambulance station has provided 24-hour cover for the middle of the county for the last decade.
The Welsh Ambulance Trust launched a modernisation programme in 2011 which included the development of the trust's buildings.
A trust spokesman said: "However, at this time there are no plans to close New Quay station or to change provision in that area."
The spokesman added the trust was conducting a roster review over the next few months.
"This will help us better align our resources to match our peak periods of demand and ensure the most suitable crew and vehicle are located in the right place at the right time to provide the right service to patients," she said.
"We will, of course, ensure communities are fully informed if and when there are proposed changes in service provision."
But New Quay councillor Gill Hopley fears the review will result in the station being downgraded.
She said: "This assurance has not convinced me the station will retain 24-hour coverage.
"The community fought hard to get a 24-hour service for the area 10 years ago and we are still worried that the ambulance will be replaced by a rapid response vehicle following the review.
"It is vital this rural area - with a high proportion of elderly people - retains 24-hour ambulance coverage."