Breconshire Brewery closes with loss of three jobs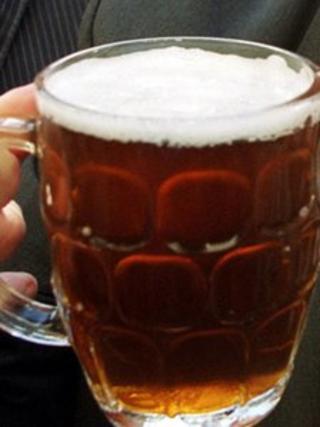 An award-winning Brecon brewery has closed its doors with the loss of three jobs.
Breconshire Brewery closed on New Year's Eve after operating in the market town since December 2002.
Three staff were laid off on Tuesday after another three were made redundant earlier in the year.
The owner blamed the closure on "a competitive and fragile market".
Production levels had fallen from a peak of 40,000 gallons a year at its peak to less than 10,000 gallons last year, Howard Marlow said.
"There were only about 10 breweries in south Wales when we started in 2002 but now there are more than 60 in Wales," he said.
"There are more breweries opening all the time, including another one in Brecon, which didn't help our cause."
In the last eleven years, the brewery won a number of awards at beer festivals.
Its Golden Valley brand was also a Champion Beer of Britain finalist at the Great British Beer Festival.
Mr Harlow added that the closure of a number of pubs locally had also contributed to the brewery's demise.
"The business was losing money during the last few years so we had no option but to close," said Mr Harlow.