Public meetings to discuss budget pressures in Powys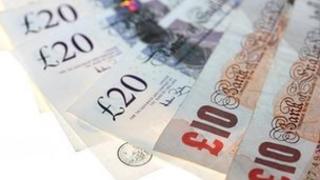 Six public meetings to discuss £20m budget cuts facing Powys Council from April will be held in mid January.
The drop-in sessions will be staged in six of the county's major towns from 16:30 GMT to 19:30 GMT between 13 and 16 January.
Up to 300 Powys council workers are likely to lose their jobs as part of the local authority's plans to save cash.
It currently employs an equivalent of 5,000 full-time jobs.
The council has announced a four-pronged plan to tackle a £40m funding shortfall in the next three years.
The plan includes service cuts, a possible hike in council tax and increasing service charges.
It also aims to replace some staff by providing automated services.
The authority is facing a budget shortfall, in common with other councils in Wales, after a 4.5% cut in overall funding.
Council leader David Jones said: "The scale of the budget pressures facing Powys means we have to take a whole-authority approach by changing the way we work, adopting new operating methods and more working partners.
"For the first time ever, this year's public budget discussions will include information from colleagues in Powys Teaching Health Board.
"We have identified four specific work streams to identify ways of meeting the £20m shortfall in 2014/15."
Mr Jones's future as council leader will be decided before the public meetings take place when he faces a vote of no confidence
His tenure will end if councillors back the motion at an extraordinary meeting of the full council on 10 January.
This follows a no confidence motion put forward by members of a group that had split from his ruling group.