Aberystwyth University gets share of £18m funding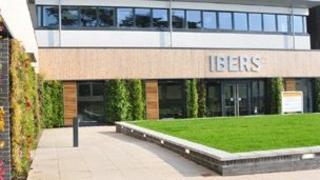 A science institute has been awarded a share of an £18m project for research into producing industrial products from plants.
The aim of the project at Aberystwyth University is to produce bio-based alternatives to petrochemicals.
The cash injection will also be used to boost interaction between academia and industry.
The Institute of Biological, Environmental and Rural Sciences (Ibers) employs about 360 people.
It became part of the university in 2008 and is one of its seven institutes.
Dr Joe Gallagher, of Ibers, said: "This is an exciting opportunity to bring together expertise and resources from both academia and business to support the bio-economy by addressing major challenges in industrial biotechnology."
Ibers is home to the £6.8m National Plant Phenomics Centre which opened in 2012 and includes what has been called the UK's most advanced research greenhouse.