Powys council leader announces new cabinet roles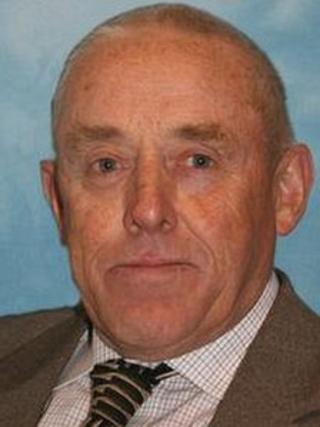 The roles of the new cabinet to run services in Powys have been announced by the council's leader.
It follows David Jones's announcement last Friday that all members of the new cabinet were from the Powys Independent Alliance (PIA) which he had joined earlier that week.
Its leader Tony Thomas will now serve as the authority's deputy leader.
Councillor Thomas will also take on the responsibility of the finance and value department.
The cabinet contains five members based in Montgomeryshire and five from Brecknockshire, but none from Radnorshire.
The other cabinet portfolios are:
Dawn Bailey: Care
Stephen Hayes: Commissioning and procurement
Geraint Hopkins: Environment
Wynne Jones: Learning
David Price: Regeneration
Gareth Ratcliffe: Corporate delivery
Kath Roberts-Jones: Property, housing and welfare
Avril York: Leisure and culture
The council leader will also seek to appoint a Welsh language champion from outside the cabinet to ensure Welsh language issues are appropriately represented.
The council leader axed three members of the previous cabinet on 26 November.
They were from the group he previously led - the Shire Independent Group - who voted against a coalition with the PIA.
They defected with others to form a new independent group.
Mr Jones defended the sackings in order to create a stronger and united authority to tackle budget pressures.
Powys council is facing budget cuts of £40m over three years.
Traditionally, the majority of Powys council candidates stand as independents and those elected come together after polling day to form groupings and an administration.