Powys council leader announces new cabinet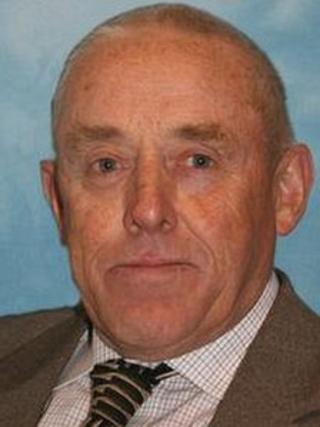 The leader of Powys council has announced the names of the new 10-strong cabinet to run the county's services.
David Jones, who has been the council's leader since May 2012, announced he was joining the Powys Independent Alliance (PIA) on Wednesday.
Its leader Tony Thomas will now serve as the local authority's deputy leader.
The other eight members of the new cabinet are also members of the PIA.
They are Dawn Bailey, Stephen Hayes, Geraint Hopkins, Wynne Jones, David Price, Gareth Ratcliffe, Kath Roberts-Jones and Avril York.
The cabinet contains five members based in Montgomeryshire and five from Brecknockshire, but none from Radnorshire.
Budget pressures
Details of the areas of responsibility for each portfolio holder will be announced next week.
Mr Jones said: "I am confident that the new cabinet has the ability and determination to tackle the very serious financial situation the council faces."
The council leader axed three members of the previous cabinet on November 26.
They were from the group he previously led - the Shire Independent Group - who voted against a coalition with the PIA.
They defected with others to form a new 12-strong Independent group.
Mr Jones defended the sackings in order to create a stronger and united authority to tackle budget pressures.
Powys council faces the need to make budget cuts of £40m over three years.
Traditionally, the majority of Powys council candidates stand as independents and those elected come together after polling day to form groupings and an administration.