Powys council leader to announce new cabinet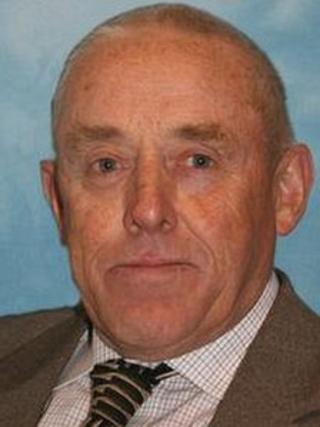 The leader of Powys council has quit his group of councillors to join another but will remain as executive leader of the local authority.
David Jones will announce a new cabinet on Friday.
It is believed the new 10-strong team will mainly consist of members of the Powys Independent Alliance (PIA) which Mr Jones has joined.
It is unclear whether his former group, the Shire Independents, will now be disbanded.
Tony Thomas will remain as the leader of the PIA.
Mr Jones said: "I am in the process of reviewing the current portfolios in order to create the strongest possible team to meet the challenges the county is facing.
"It is not a decision to be rushed. We have to ensure the right people are in place to lead and support the council in this challenging climate."
Mr Jones axed three members of the previous cabinet on November 26.
They were among his Shire Independent Group members who voted against a coalition with the PIA.
They defected with others to form a new 12-strong Independent group.
Mr Jones defended the sackings in order to create a stronger and united authority to tackle budget pressures.
Powys council faces the need to make budget cuts of £40m over three years.
Traditionally, the majority of Powys council candidates stand as independents and those elected come together after polling day to form groupings and an administration.