Geoffrey Sturdey: Three plead guilty to burial charges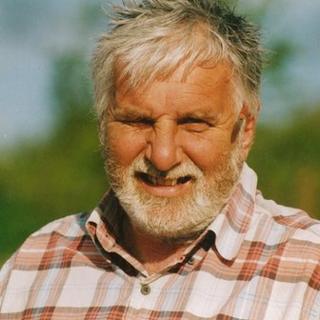 Three women have admitted at Swansea Crown Court to preventing the lawful and decent burial of a man.
Geoffrey Sturdey, of Beth Berith, Tregaron, Ceredigion, was 60 when he disappeared in October 2008.
His widow Rebekah Sturdey, 56, originally from Iran; Boqer-Ore Adie, 43, originally from South Africa; and Karmel Adie, 25, all pleaded guilty.
Sturdey and Boqer-Ore Adie also admitted fraudulently claiming £77,318 of Mr Sturdey's benefits.
Ms Adie's daughter Hazel Adie, 20, pleaded not guilty to preventing the lawful and decent burial of the dead man and was discharged.
The Department for Work and Pensions (DWP) said the women illegally claimed the benefits between October 2008 and 2012.
They claimed £21,718 in disability living allowances, £9,415 in carer's allowance, £10,143 income support and £36,041 in pension credits.
Judge Keith Thomas warned the three defendants all sentencing options remained open to him, including a custodial one.
'Raised concerns'
Prosecutor Jacqui Lis told an earlier hearing: "All four women was arrested after inquiries had been made by the Department of Work and Pensions as to Mr Sturdey's whereabouts.
"Police carried out arrests after the raised concerns about Mr Sturdey's whereabouts.
"It has since been established that he died in October 2008."
Sturdey, Boqer-Ore Adie and Karmel Adie will be sentenced on 12 December.
After the case, DWP fraud manager Delmie Jones said: "This prosecution is the result of the diligence of our investigators, who discovered the initial fraud that led to the arrest of these women.
"Working in partnership with the police, the full extent of their crimes have now been uncovered.
"It just goes to show the level of commitment our teams have in investigating all allegations of benefit fraud, and in making sure criminals like these are brought to justice."