Ceredigion council votes through 2014/15 savings plan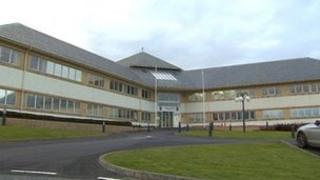 A council facing a £5m cut in Welsh government funding has agreed savings which could see the closure of a sixth primary school.
Ceredigion council's cabinet voted through a plan which would also cut support for CCTV in the county and day services for adults.
Council leader Ellen ap Gwynn said the cuts were "alarming and difficult".
The local authority had already said in March it needed to make savings of at least £1.3m.
The Welsh government's draft budget in October revealed local government funding would be cut by 5.81% across Wales.
Many of Wales' 22 councils have already started to plan for how they will meet their budget shortfalls.
Some are planning cuts to services such as libraries, refuse collections and public toilets.
Ceredigion council is already consulting on closing five primary schools as part of a shake-up of education services.
At a meeting on Tuesday, the council's cabinet set in motion a consultation which could lead to the closure of Llanafan primary school, saving Ceredigion £70,000.
It was part of a range of decisions as it pushes ahead with its savings plan for 2014/15.
They include:
Axing funding for CCTV across the county, saving £150,000
Raising charges for meals at home from £3.50 to £5
Saving a further £18,000 by moving adult day services including a luncheon club from London House in Aberaeron
Closing Borth tourist information centre and finding partners to run the centres in Aberystwyth, Aberaeron, Cardigan and New Quay
Pulling the plug on £44,000 funding for Llandysul swimming pool
Councillors at the meeting were told the swimming pool funding cut could lead to its closure.
Ms ap Gwynn said: "Our communities must decide what's important. We will have to concentrate on statutory services."