Photographer Ron Davies, from Aberaeron, dies aged 91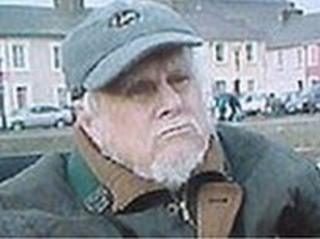 A photographer who worked for more than 50 years from his wheelchair has died at the age of 91.
Ron Davies, from Aberaeron, Ceredigion, enjoyed a career that stretched back to World War II, and was an official war photographer in the Far East.
A motorcycle accident in 1950 left him in a wheelchair but he went on to become a press photographer, working for among others the BBC and HTV.
In 2003 he was awarded the OBE for his services to photography.
Mr Davies was known for his images of the landscapes and people of Wales.
Among his photography books published were Delweddau O Gymru/Images Of Wales, The Seven Wonders of Wales and Byd Ron/Ron's World.
Friend Keith Morris, an Aberystwyth-based photographer, said Mr Davies had a talent "deep into the roots of society" and there was an "honesty" in his work.