Powys council service changes 'need to be made quicker'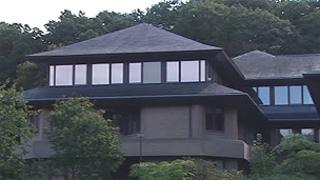 Changes to improve Powys council's services will have to be made more quickly because of the latest round of funding cuts, its cabinet says.
The authority will see a £9m funding cut in 2014/15 and with £11m in increased service pressures, it said it is left with a £20m funding shortfall.
Four main aspects are being looked at as part of the changes.
They include changing the way it delivers services, management structures, and reducing service costs.
"The latest budget news with its 4.6% cut in funding shows how essential it is that the transformation continues and accelerates," leader David Jones said.
Scale of cuts
"Service demands are increasing, costs are rising and our funding is falling and without change we will not deliver."
He added: "This approach will ensure that we have the right services where needed, that we build a sustainable and efficient delivery network with our partners where necessary and that our citizens feel engaged in their local services."
Councils the length and breadth of Wales are trying to work out the best ways of dealing with unprecedented cuts.
Funding for Ceredigion, Denbighshire and Powys will fall by 4.6% but Newport will only experience a 1.2% cut.
Prior to the announcement earlier this month, the Welsh Local Government Association(WLGA) warned that most councils were unprepared for the scale of cuts.