Brecon school and college could be replaced by £50m campus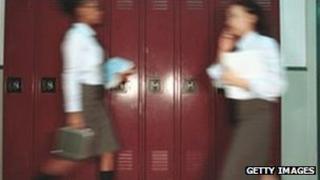 A new £50m campus replacing an ageing high school, a further education college and a leisure centre could be built in Brecon.
Powys council has agreed to spend £400,000 to develop the plans and work on initial designs.
The campus is planned for land near Brecon High School and building work could start as early as April 2015, the authority says.
It is part of a schools modernisation project in the county.
Ten schools were replaced by four new ones in the Ystradgynlais area last year and other similar projects are planned throughout Powys.
In Brecon, the county council wants to build a "learning campus" replacing the existing secondary school, Coleg Powys' building and the town's rundown leisure centre.
The old buildings would be demolished and the land sold off to help pay for the new campus, the council said.
But it has also applied for Welsh government 21st Century Schools funding for its "ground-breaking" proposals.
The authority said it was early days but the new development could cost around £50m.
A Powys council spokesman said: "Our vision is for a ground-breaking, inspirational and sustainable learning community campus which delivers world class bilingual outcomes and experiences for young people and the wider community.
"We want to provide a unique and high quality environment to develop people's skills, knowledge and aspirations which will enable the learners, people and businesses of Brecon and south Powys to make a positive contribution to the local, national and global economy while promoting personal and community well-being."
'Truly transformational'
The council said it had committed funds to draw up an outline case in an effort to attract Welsh government funding.
But the spokesman said to attract the capital funding needed its case would have to be "truly transformational", and that simply asking for funds to build a new school, further education or leisure centre would not be successful.
"Work on the proposals is underway and could see the campus run as an 11-16 secondary school, a sixth form and vocational college, and leisure centre with the inclusion of a range of other council and third sector services," he added.
"Initial discussions have place between the county council, Coleg Powys and Brecon High School focussing on property, curriculum and governance arrangements.
"But there is a long way to go and the work over the next 12 months will involve many more key partners and the wider community."