Welshpool dog ban: Council plan to control fouling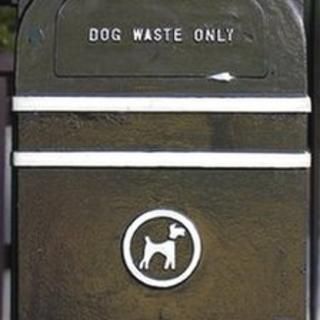 Dogs could be banned from many public areas in Welshpool because some owners are failing to clean up after them, says the town council.
Plans are to make five playgrounds and town playing fields at Maesydre dog-free zones.
The council said dog fouling had persisted despite a number of warnings and campaigns, and even CCTV had been used to target the culprits.
A consultation has started and people have until 15 February to respond.
Town councillors will vote over whether or not to issue the dog control order after the results of the consultation are known.
Powys council said Welshpool Town Council did not need authority from it or the Welsh government to issue the order.
If the plans are backed people found in prohibited areas with dogs could face prosecution.
Welshpool mayor John Meredith said: "There's so much dog fouling these days.
"If people cleaned up after themselves there would be no problem.
"We have so many public areas such as playgrounds, and we plan to open a country park in the summer.
"This will be an area where families can go for a walk or for a game of football and the last thing they'll want to be confronted with is dog mess everywhere."
Nicola Davies, who runs Paws n Claws, a dog walking and pet sitting company in Welshpool, welcomed the council's plans but said the town needed more dog fouling bins.
Complaints
"Welshpool does have a bit of a dog fouling problem," she said.
"I have walked dogs in fields along Salop Road and although I pick up after my dogs many people in that area don't, and that is where school children play football and take part in cross country running."
Last year the Football Association of Wales Trust development officer Tim Broome said dog owners who allowed their pets to foul on sports pitches should be named and shamed.
Mr Broome said some pitches had to be cleared of dog mess before youth teams could play.
His comments followed complaints by Powys sports clubs who said dog fouling was a growing problem in towns like Welshpool and Newtown.