Dyfi Biosphere Reserve: Smartphones to collect scientific data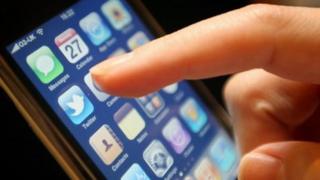 People are set to use their smartphones to collect scientific data for a four-year Europe-wide project to be trialled in mid Wales.
The Unesco Dyfi Biosphere reserve, covering parts of Ceredigion, Gwynedd and Powys, will take part in Citizens Observatory Web (Cobweb).
It is looking for a mix of scientific data from details about flooding to wildlife habitats.
But people will not be able to take part in it for at least another year.
A range of phone apps is being developed so people can help with the £7m project.
The University of Edinburgh, which is leading the Cobweb scheme, said people would be able to submit photographs of floods and use their phone GPS co-ordinates to map flooded areas.
This and other information could be used by the Welsh government and other authorities to make decisions and form policy in the future, say the project's leaders.
The United Nations education, science and cultural organisation (Unesco) made a part of the Dyfi Valley a biosphere reserve in 1976, but rule changes in the 1990s forced sites to reapply under new criteria.
The Dyfi biosphere is a conservation area promoting sustainability and the local economy. It covers areas including Aberystwyth and Machynlleth.
"The Dyfi Biosphere Reserve area was designated specifically to include areas of high nature conservation values," said Chris Higgins, who is managing the project.
Mr Higgins said his researchers were going to exploit advances in smartphone technology.
"We're going to improve the means by which people can capture biological observations and measurements," he said.
"They can capture flooding information and they can capture information to help us better understand how we can use earth observation or remotely sensed data.
"This is called crowd-sourcing. There's quite a lot of crowd-sourcing taking place at the moment."
He said people in other Unesco reserves in Germany and Greece would also take part in the project, which is funded by the European Union.