Rekindle: Charity's £10,000 appeal as it faces closure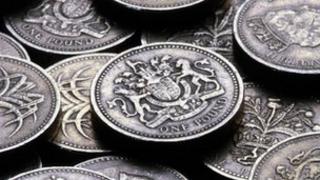 A charity supporting children and young adults with mental health issues warns it could close over Christmas unless it receives £10,000 in emergency funding.
Rekindle, which is based in Newtown, has appealed to Powys council for urgent help.
The charity said it faced leaving 80 vulnerable and distressed people without support over Christmas.
Powys council said it had not yet been approached by Rekindle for financial support.
News of its problems comes a day after another mid Wales charity, Beacon of Hope, folded as a result of cashflow problems.
Beacon of Hope, which had offices in Aberystwyth, Cardigan and Machynlleth, ran hospice-at-home services.
It went into voluntary liquidation on Tuesday with the loss of 17 jobs.
Jenny Thomas of Rekindle said: "We have funding bids in place, both small and large, and sincerely believe that longer-term support will be forthcoming in the next few months.
"But this will be too late to save the charity unless we can find £10,000 of emergency funding before 31 January.
"We are therefore calling on Powys County Council to come to the rescue and bring good tidings to the young people and staff at Rekindle."
'May be sympathetic'
Rekindle was established in 2001, and provides support for young people between 15 and 26 years old who are either ill or on the verge of mental illness. It also employs carers.
A Powys council spokesman said: "The county council provides financial support to a number of private and voluntary sector organisations but has had no contact from Rekindle.
"The council has to be accountable for the way it spends public funds and applications for support are usually supported by a business case and clear indication of the service to be provided.
"While the council may be sympathetic to the organisation's plight it has not been approached for financial support.
"We would urge them to contact the council so that any request could be considered as part of the council's usual budget deliberations."