Beacon of Hope: 17 jobs go as charity is liquidated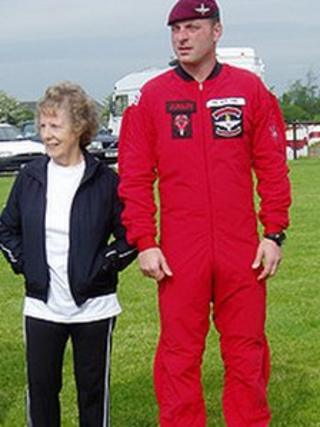 A charity helping people with terminal illnesses in Ceredigion and Powys has gone into voluntary liquidation with the loss of 17 full and part-time jobs.
Beacon of Hope, which ran hospice-at-home services, was founded in 2000 by retired teacher Elizabeth Murphy.
The charity had offices in Aberystwyth, Cardigan and Machynlleth.
Kerry Bailey, of liquidators PKF, said Beacon of Hope's collapse would have no impact on its patients and they had been placed in health officials' care.
Mrs Murphy ran the charity's first office from her home in Borth, and it is thought to have helped hundreds of people with terminal and life-limiting illnesses, and their families.
Her work was recognised in 2008 with an MBE for services to the community in Ceredigion in the Queen's birthday honours list.
PKF said the charity relied heavily on donations and had cashflow problems.
It said Beacon of Hope was well respected and accepted referrals from the local health board.
Ms Bailey said: "Whilst Beacon of Hope nursing services were funded by the health authority and the Welsh assembly, its ancillary services were unfunded and relied upon public donations.
"Unfortunately these had proved insufficient to cover the outgoings and, despite a public appeal for donations and the support of the dedicated and hard-working staff, the company's directors were left with no alternative in the face of the resulting insolvency but to place it into liquidation.
"The trustees of the charity and the liquidators have ensured that all of the patients under the Beacon of Hope's care at the time of the liquidation have been successfully moved back into the care of the health authority or alternative care agencies, and there has therefore been no compromise on patient care as a result of the closure."
Ms Bailey said the charity's debt was not significant, but a creditors' meeting would be held on 4 January.
She added that it was disappointing to see such a well-respected charitable service having to come to an end.
"However, in the prevailing economic climate many organisations have suffered, no matter how worthy the cause, and it is regrettable that despite the excellent work being done in Beacon of Hope's name it has had to cease all activities," Ms Bailey said.
Beacon of Hope employed 17 full and part-time workers made up of administrative and nursing staff.