Video conferencing for Powys patients under Digital Wales scheme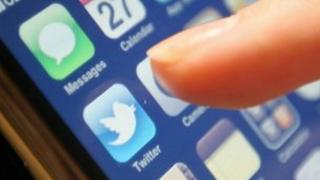 Some patients in Powys will be able to speak to doctors via video and phone conferencing under a scheme to use new technology to improve healthcare.
Mobile phone apps will also be available to support certain patients under the Digital Powys scheme.
It is the first live project of Digital Wales, the Welsh government's strategy to improve public services.
Launching the service in Brecon, Health Minister Lesley Griffiths said she hopes the scheme will go Wales-wide.
Among measures being introduced are video and phone conferences to reduce the need for patients to travel long distances for certain medical conditions.
A computer mapping system to help doctors plan treatments more efficiently is also being rolled out.
Patients with conditions like Asperger's Syndrome who have smart phones will be able to use apps to alert a support team if they feel particularly agitated.
Public health messages will be accessible via social media.
Powys Teaching Health Board is leading the initiative, in conjunction with private companies.
The board's chair, Mel Evans, said: "This exciting project sees rural health and technology come together to address a range of issues, from patient transport to managing mental health, leading healthy lifestyles and preventing illness."