April Jones search: Home Office grant to help £2m investigation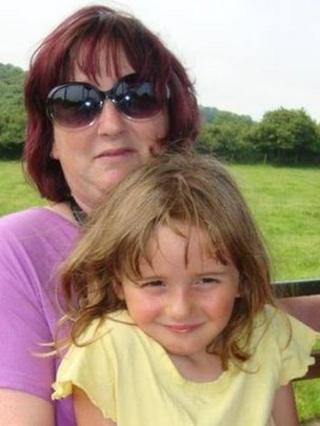 Police searching for missing April Jones look set to be given a grant from the Home Office to continue the hunt.
The cost of the investigation into the five-year-old's disappearance is now expected to top £2m.
The Home Office said it had agreed in principle to give a special grant to support the search, which officers say will continue.
April went missing from near her home in Machynlleth, Powys, ten weeks ago. A man has been charged with her murder.
News of the funding comes after Dyfed-Powys Police pledged to continue the search with the same intensity and number of officers after a break for Christmas.
There is no end date for the operation, the force added.
Supt Ian John, who is leading the investigation, said it was one of the largest search operations in police history.
Officers from all over the UK were still helping, including some from Staffordshire, West Yorkshire, Sussex, London and British Transport Police.
"This week again we have had 16 search teams, comprising a search leader and six officers, as well as twelve CSI dogs with their handlers out on the mountain and valleys in and around Machynlleth, in all weathers, carrying out systematic and methodical searches of the challenging terrain," said Mr John on Wednesday.
"Specialist teams from other agencies and organisations have been searching rivers and the sea; mines and quarries; and various other confined spaces on the hillsides of Machynlleth.
"Volunteers from a number of mountain rescue teams have walked for miles over the mountain sides all working together looking for clues and evidence that may help us find April."
He added: "We will keep looking until we are satisfied that we have exhausted all lines of inquiry."
A spokesman for the Home Office said it had agreed in principle to fund a special grant application to support the search.
"The investigation is ongoing but the anticipated costs are expected to be in the region of £1.8m - £2.4m," he said.
"The grant is subject to receiving final costs which will be scrutinised by HMIC [Her Majesty's Inspectorate of Constabulary] after which after which a final decision will be taken."
Mark Bridger, 47, has been remanded in custody, charged with murder, child abduction and perverting the course of justice.