April Jones auction tops £4,000 for missing girl's fund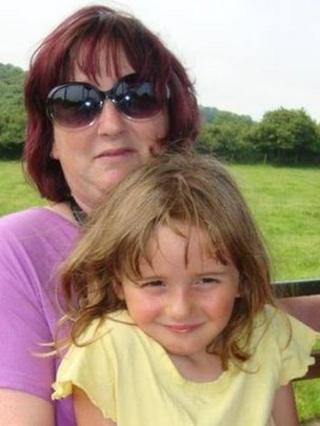 An auction in aid of missing five-year-old April Jones has raised more than £4,000 - boosted by donations from actress Catherine Zeta Jones and singer, Bonnie Tyler.
Designer shoes from Zeta Jones fetched £410 at the charity event in the town on Friday night.
All the money raised will go towards April's Fund, which has reached nearly £50,000 mark.
It is now exactly two months since she disappeared from Machynlleth, Powys.
She was last seen near her home in the town on 1 October.
Despite a massive ongoing search by police, specialist teams and hundreds of volunteers no trace of her has yet been found.
Karen Evans, one of the charity auction organisers, said the event attracted interest from across Wales, with Zeta Jones' shoes going to a bidder from Rhyl in Denbighshire.
A diamante-studded denim jacket from the Swansea singer Bonnie Tyler was also auctioned off.
"It was great to get everybody together in the town for the evening," she said.
"We are very pleased with how it all went. We raised plenty of money for April's Fund - and that was what it was all about."
Friday also saw a metre-tall pink star light turned on in the town to remember April.
The light is part of the festive street display in Machynlleth, but unlike the other Christmas lights which are turned off overnight, April's star will remain lit through the night.
Mark Bridger, 47, has been remanded in custody, charged with murder, child abduction and perverting the course of justice.