Royal Welsh name Steve Hughson of Dyfed-Powys Police as new chief executive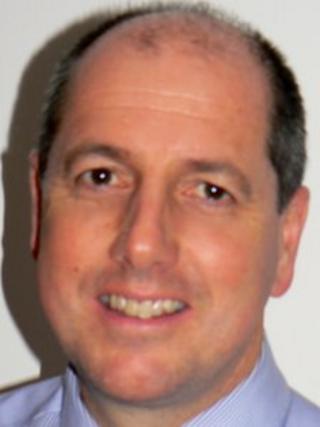 A senior Dyfed-Powys Police officer has been appointed the new chief executive of the Royal Welsh Agricultural Society (RWAS).
Ch Supt Steve Hughson is standing down as commander of the force's four divisions and takes up his new role in March.
He is set to replace David Walters, who retires as RWAS chief executive in May next year.
Ch Supt Hughson is a farmer's son from Newbridge-on-Wye, near Rhayader, Powys.
The RWAS is responsible for staging events such as the Royal Welsh Show and Royal Welsh Winter Fair at Llanelwedd, near Builth Wells.
"During his long career in the police service he has focused on supporting rural farming and his appointment brings sound management experience and vision to the helm of the society," said John Davies, chairman of the Royal Welsh board of directors.
Ch Supt Hughson joined Dyfed-Powys Police from the Metropolitan force in London in 1992.
'Success'
During his career he has been involved in several significant cases including that of Powys backpacker Kirsty Jones who was murdered in a guesthouse in Thailand in 2000.
He has also been involved in the search for April Jones, the five-year-old girl who disappeared from near her home in Machynlleth on 1 October.
Ch Supt Hughson is learning Welsh for his new role and will take an intensive learners' course at Bangor University.
"I am patently aware of the huge contribution the Welsh language has made to the success of the society and the show," he said.
"It is for that reason that I shall be committing myself to developing further my Welsh speaking skills."