Aberystwyth hair salon failed to pay staff minimum wage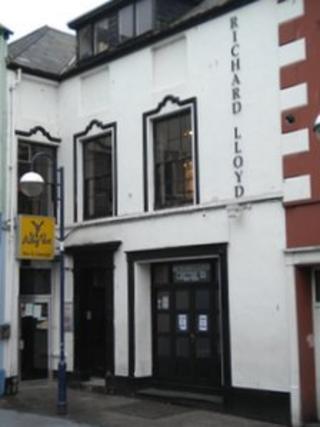 The owner of a hair salon has been ordered to pay two of his staff a total of more than £1,800 after failing to pay them the national minimum wage.
Richard Lloyd Hairdressing in Aberystwyth was taken to court by Her Majesty's Revenue & Customs (HMRC) over the unpaid wages.
The arrears totalled £1,826.45.
Salon owner Richard Lloyd said he planned to appeal against the judgement and declined to comment further.
The minimum wage for people aged 21 and over is £6.19 per hour.
For 18 to 20-year-olds it is £4.98 and for under 18s it is £3.69 per hour while apprentices are paid £2.65.
HMRC said the case was brought against Nick Shaw Consultancy Ltd, trading as Richard Lloyd Hairdressing, under the National Minimum Wage Act 1998.
It said the company failed to pay the minimum wage to two members of staff between September 2010 and July 2011.
'Vulnerable workers'
Michelle Wyer, assistant director national minimum wage for HMRC, said the salon "failed to meet its legal obligations".
She added: "Our aim is to enforce the law and protect vulnerable workers.
"We are happy to assist the employers with advice and to resolve issues early on, but we will seek legal protection for those who need it."
The salon has to pay the arrears and £197 costs within 28 days, following the case at Northampton County Court on 13 November.
HMRC said advice for employers and employees is available from the pay and workers rights helpline on 0800 917 2368.