Cardigan 4CG project buys police station and court house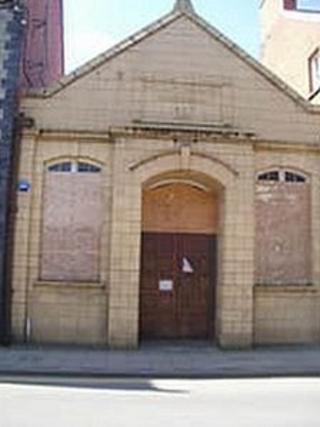 The old police station and court house in Cardigan are being taken over by a scheme to rejuvenate the town centre.
The cooperative 4CG Ltd previously bought the nearby Pwllhai site in December 2010 where it plans to build a community shop to promote local goods.
The police and court buildings are earmarked for social and community use.
4CG treasurer Cris Tomos said it was "fantastic news " to have saved saving two "important and iconic buildings" for the benefit of locals people.
Creating jobs
The cooperative has 560 local shareholders who paid £200 per share when they joined the group two years ago.
Money to buy the police station and court also came from a community share offer.
The community group said it wanted to support other groups in the area and build a network of enterprises with the aim of creating new jobs and expanding existing grassroots businesses.
4CG treasurer Cris Tomos said: "This is fantastic news that we have been able to retain these two important and iconic buildings within the ownership of the local community.
"We have already had enquiries from community and voluntary groups about renting areas within the two buildings and we continue to invite other groups to come forward and now view the opportunities we have on site."
4CG hopes to finalise the purchase of the police station and court in December.