Powys council plans £5m savings after 0.15% fund rise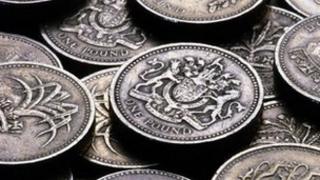 A council finance chief says his authority will have to make £5m worth of savings next year after receiving Wales' lowest funding allocation.
Dai Davies said Powys council would be looking to make cuts year on year for the foreseeable future.
He was reacting to the Welsh government's decision to allocate Powys a 0.15% funding increase.
The Welsh government said it had warned of "tough times ahead" but the most needed services would be protected.
Local Government Minister Carl Sargeant unveiled the 22 authorities' provisional financial allocations for 2012/13 earlier this month.
The minister suggested councils could use fees and charges for services to cover budget shortfalls.
But he warned that councils needed to speed up the process of working together as a way to save money.
Mr Davies, Powys council's cabinet member for finance, said: "It is too early to say what the full implications of the budget settlement are, but it is likely that we will be looking for savings in excess of £5m next year.
"We will be looking for similar savings year-on-year for the foreseeable future."
Some council leaders welcomed the Welsh government settlement and said it would sustain their core funding.
Earlier this month, Mr Sargeant said the average increase for council funding would be better than expected at around 1.5%, and councils could use £50m in additional funding to freeze council tax if they wished.
But he said he recognised the pressures caused by protecting spending on education and social services.
'Tough times'
Powys council leader David Jones said: "The cabinet will have the very difficult task of balancing increasing service pressures, growing demands to protect existing assets and services, and meet increasing costs, particularly energy and fuel.
"Powys and three other Welsh councils had expected the minister to announce special help for the four councils most affected by the changes.
"All of Welsh local government supported the move and it is very disappointing that the minister felt unable to help."
A Welsh government spokesperson said when the minister announced details of a provisional local government settlement he warned councils the economic climate meant "tough times lie ahead".
"The formula for distributing the funding is agreed in partnership with local authorities and the WLGA (Welsh Local Government Association)," the spokesperson added.
"The settlement also delivers on the Welsh government's commitment to protect the most vulnerable in our society and reflects our priorities of protecting schools and social care."