Powys stroke rehabilitation: Plan for move to Brecon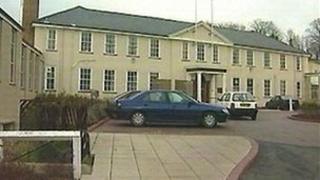 Stroke rehabilitation services in south east Powys could be centralised in Brecon, as part of a reorganisation.
The aim is to cut the number of Powys patients who may need to be transferred to Abergavenny or Hereford for tests.
The Powys Teaching Health Board proposals refer specifically to adult and older people's health service in that part of the county.
Stroke rehabilitation would move from Bronllys Hospital near Talgarth to Breconshire War Memorial Hospital.
Despite the plans to transfer its stroke unit, Powys Health Board said Bronllys Hospital would retain other outpatient services such as its Parkinson's and urology units.
In the longer term the health board says it will look for an alternative in the Hay and Talgarth area due to the limited working life and condition of buildings at the Bronllys site.
Powys Teaching Health Board will hold a series of public meetings on the plans in October with the consultation closing at the end of November.