Kirsty Jones murder: DNA focus for Thai police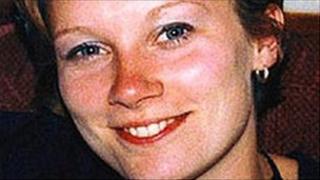 A senior detective says he is more optimistic than ever that Thai police will catch the killer of a backpacker from Powys.
Kirsty Jones, 23, from Tredomen, near Brecon, was raped and strangled at a guesthouse in Chiang Mai in 2000.
The head of CID at Dyfed-Powys Police said investigations were now focused on a DNA profile recovered from the scene.
Thai Police are carrying out a programme of testing possible suspects for a match.
Det Ch Supt Steve Wilkins and Ch Insp Andy John have returned from a meeting with Thai authorities to discuss the long-running investigation.
Det Ch Supt Wilkins, head of CID, said Thai Police agreed with him that the DNA evidence should be the focus of the inquiry.
He said he believed it was likely the DNA retrieved belonged to the killer or someone who assisted them.
"One of the lines of inquiry that we discussed with the Thais was the testing of individuals who were repeat offenders in the area of where the murder took place," he said.
"Certainly that would be a line I would be looking to take if the murder took place in Wales."
He said under Thai law police had to have evidence to support the taking of a DNA sample which ruled out mass testing.
But he added: "I find it difficult to believe that the person has not come to the notice of the police before or certainly won't come to their notice in the future."
He said there was a renewed focus on the investigation in Thailand and he was very encouraged by discussions he had with the Thai department of special investigations.
"The will and the skills are there to do it," he added.
Thai authorities have offered to provide bi-monthly updates on how the investigation is proceeding and officers from Dyfed-Powys will fly to Thailand again in six months time.
Substantial reward
Det Ch Supt Wilkins said Dyfed-Powys had offered help in relation to a new appeal in the Thai media.
The force is exploring the possibility and legality of offering a substantial reward for information leading to the arrest and conviction of the offender.
Det Ch Supt Wilkins said it had proved successful in cold case reviews in Wales.
He added: "On our return we spoke with Sue Jones, Kirsty's mother who is pleased with the outcome of our discussions."
Farmer's daughter Ms Jones, a Liverpool University graduate, was found dead in a room at the Aree guest house in Chiang Mai in northern Thailand, 435 miles (700km) north of the country's capital Bangkok.
She was three months into a two-year around-the-world trip.
Her mother Sue Jones has pledged never to give up the fight to see her daughter's murderer caught.