Aberystwyth University investigation finds no corruption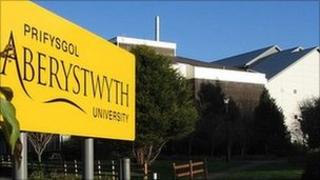 An investigation into Aberystwyth University's commercial and operational activities has found no evidence of corruption.
But it was criticised for overspending on some projects because it was not robust enough in its procedures.
The university said changes are being implemented and some members of staff have been suspended.
The investigation followed an internal review initiated by the new vice-chancellor Prof April McMahon.
"I am pleased that no evidence of fraud or corruption has been uncovered in relation to the issues investigated," she told staff.
"In accepting the findings of the investigation, we are now able to identify what needs to be done and I ask all colleagues now to focus on seeking positive solutions."
Accountants Deloitte and London-based legal firm Eversheds helped with the investigation.