Sir Deian Hopkin is National Library of Wales president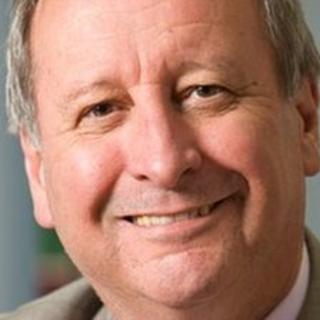 A former vice-chancellor of London South Bank University, Sir Deian Hopkin, has been appointed the new president of the National Library of Wales.
He will replace the Plaid Cymru peer Lord Wigley on 1 December after he decided not to seek a second term.
Sir Deian, who was born in Llanelli, read history at Aberystwyth University, where he lectured for 24 years.
He described his appointment as a "considerable honour".
Sir Deian is an historian of the Welsh labour movement and his new post will last for four years.
He said: "It is a considerable honour as president to be able to contribute to the work of the national library, one of our most important institutions, and to join my fellow trustees and staff to ensure the continued success of this great institution.
"As a long-term user and having served on its council, I'm very much aware of the vital role the library plays in the cultural and intellectual life of Wales."
Andrew Green, the national library's librarian, said the staff were delighted with the appointment.
Sir Deian retired as vice-chancellor and chief executive of London South Bank University in 2009 after 42 years in higher education.
He was a member of the National Library of Wales Council and the BBC General Advisory Council and has been a regular broadcaster and columnist.
The National Library of Wales in Aberystwyth is a registered charity.
It employs about 300 staff and has an annual budget of about £11m.