Welsh Language Board call for clause in Ofcom contracts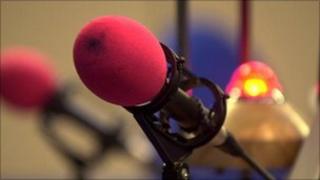 The Welsh Language Board wants the Welsh Government to advise Ofcom to include a Welsh language clause in contracts with local radio and TV stations.
The board said it was especially concerned because Radio Ceredigion's licence is up for renewal in October.
Licence holders Town and Country Broadcasting say it plans to continue to provide a 'sustainable service'.
Ofcom have said it has no legal powers to insist on any language conditions.
Without the communication regulator's input rules on language will not apply.
A Welsh Government spokesperson said "the matter is under consideration".
Town and Country Broadcasting, which currently holds Radio Ceredigion's licence, has opted against automatic renewal. This means there will not be any language restrictions on those applying.
Martin Mumford, managing director of Town and Country Broadcasting, said: "We look forward to continuing to provide a sustainable service of wide appeal across Ceredigion."
But local AM Elin Jones said she is worried that the station will not reflect the community it serves without a Welsh language input and called on the Welsh Government to act.
A Welsh Government spokesman said: "The Welsh Language Board has referred Ofcom's proposed Welsh Language scheme to the Welsh ministers under section 14 of the Welsh Language Act 1993."