Aberystwyth's defer option amid student housing problem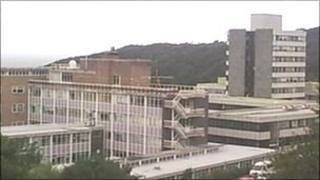 A shortage of accommodation for Aberystwyth University students has led officials to offer some from abroad the option to defer entry for a year.
They have written to non-UK European students asking if they would consider waiting until September 2012.
The university said it was working to ensure provision for students.
Aberystwyth Guild of Students said the university had a responsibility to ensure there was suitable accommodation for all students admitted.
Guild president Ben Meakin said: "This is particularly concerning as accommodation has been raised as an issue over the last few years.
"I sincerely hope this is the last time the university admits more students than it can accommodate.
"We do not believe that EU students should be used as scapegoats for the university's failure to plan effectively for admissions."
The guild has previously said a surge in student numbers in recent years has put pressure on the private housing sector which could not meet demand.
The university said in a statement: "Accommodation at Aberystwyth University is at a premium.
It said that "four weeks before the beginning of the new academic year, the university is working to ensure that all those who have requested accommodation will be provided for."
In 2010, it was claimed some students were being forced to drop out because of housing problems.
The university then said those without rooms would be housed in halls of residence.
In 2008, more than 50 freshers were placed in hotels and guest houses temporarily after record recruitment.