Aberystwyth uni job cuts email 'software glitch'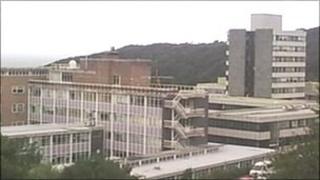 A software glitch is being blamed for an email which was sent in error to over 1,900 university staff telling them they were losing their jobs.
The message was sent to workers at Aberystwyth University early on Christmas Eve, and said their contracts would be terminated on New Year's Eve.
The blunder has been blamed on a "software glitch".
A university spokesman said staff were emailed three hours later to warn them of the error.
The spokesman said: "A software glitch which occurred on Friday, 24 December 2010 resulted in 1,991 members of staff receiving an automatically generated email informing them that their contracts were coming to an end and that access to email would cease on 31 December 2010.
"The first of these emails was generated at 7am on Friday, 24 December.
"By 10am an email was circulated to all users advising them that the message was erroneous and should be ignored," the spokesman added.
Three university staff confirmed they had received the email, but they refused to comment in detail.