Public meetings over TrawsCambria buses plan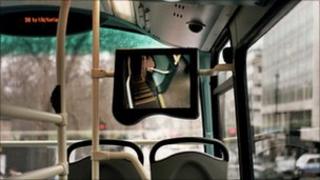 A series of public meetings allowing people a greater say in how the TrawsCambria bus service is run have started in Ceredigion.
Transport minister Ieuan Wyn Jones has launched a public consultation process aimed at improving the network.
It started at Aberystwyth railway station on Wednesday and finishes at the town's university next Tuesday.
TrawsCambria is a network of bus routes sponsored by the Welsh Assembly Government.
The assembly government is considering a range of improvements including reduced journey times, better connections between buses and trains, more comfortable coaches for longer journeys, and better on-board facilities.
Mr Jones said: "We have made good progress in developing the TrawsCambria network, putting in place a number of new long-distance services which are designed to meet strategic transport needs in Wales.
"The network will be fully integrated with the railways, setting new quality standards and providing passengers with seamless long-distance journeys throughout Wales."
As well as Aberystwyth, meetings are being held in Aberaeron town square on Thursday and Lampeter town hall on Friday. The meetings are being held between 1000 and 1600 BST.
The results of the consultation exercise will be published next year.
Established more than 30 years ago, the TrawsCambria medium to long distance bus network carries 500,000 passengers a year.