Aberystwyth University 'solves' student housing crisis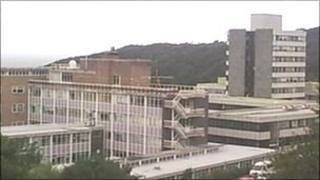 A housing problem which was forcing some students returning to Aberystwyth University to "drop out" has been solved, officials claim.
Aberystwyth Guild of Students said a surge in recruitment since 2007 had put pressure on the private housing sector.
The guild argued that this was forcing some students to drop out, but the university said those without rooms would be housed in halls of residence.
The guild of students said it was pleased, but lessons should be learned.
Aberystwyth University said 46 students, 37 from overseas, were still without accommodation.
A spokesman said: "We were aware of nine returning students and 37 Erasmus international students that were still seeking university accommodation.
'Surge'
"We plan to house both of these groups in Aberystwyth University halls of residence. Any students coming to Aberystwyth without having booked accommodation, and who have not notified the university in advance of their requirements are urged to contact the accommodation office as a matter of urgency.
"The accommodation office will then make every reasonable effort to assist these students to secure suitable accommodation in Aberystwyth."
The guild said through three solid years of recruitment and guaranteed accommodation for first year students, it had seen a decline in the number of returning students allowed back into halls of residence.
It said this had "directed increased pressure on a private sector housing market that cannot handle the increased numbers of students".
Guild president Jon Antoniazzi said: "We are glad to see that the university appears to be resolving the situation, but there are major lessons that need to be learned from this experience."
The university's accommodation office can be contacted on 01970 622984.
A list of vacancies in the private sector is available at http://www.aber.ac.uk/residential/en/accommodation/private.shtml