Bridgend avant garde hairdresser nominated for UK award
By Jared Evitts
BBC News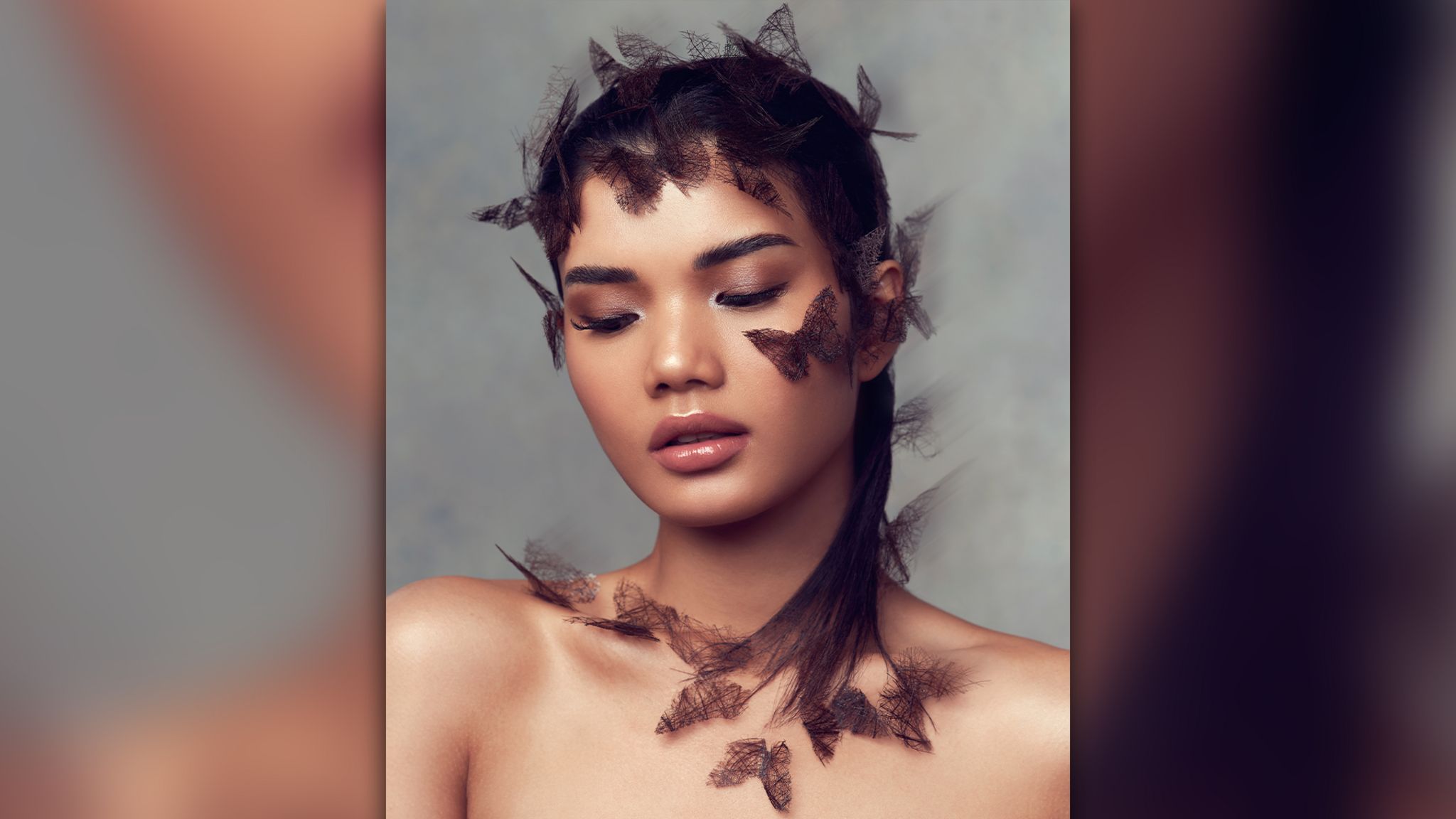 "I used to say I was going to be a celebrity hair stylist and they were like 'you're in the wrong area, Aberkenfig is not going to get you there'."
Growing up in a small village in Bridgend county, Shelley Lane practised hairstyling on her Barbie dolls, dreaming of owning her own salon.
Now her painstakingly-designed styles have seen her travel all over the world, far from the salon opened where she grew up.
But Shelley was repeatedly told when she started out that the village she loved would hold her back and she would have to move to a city to become a success.
The 41-year-old said when she told people she wanted to enter the British Hairdressing Awards she was met with "babe, you won't get in, you need to move your salon".
She has now been a finalist at the awards three times, and is in the running again for the avant garde hairdresser of the year at this year's awards.
"I was told that multiple times by different people and I've proved them wrong," she said.
"I'm really proud to be where I am now, I don't think my location has ever held me back."
What is avant garde hair?
New and experimental styles that are highly styled
Often not made of genuine hair
Commonly inspired by the wider world, such as nature
Shelley is up against five others for the award at this year's ceremony in London, with all other finalists being from the capital.
The salon holds a special place in her heart - it's where she moved at the age of four months, and grew up dreaming of her future salon.
The family left their home when her mother died when Shelley was 14 and her father rented out the house.
But when she was looking to open her salon, she was drawn back to her childhood home.
"I viewed many a premises for the salon, but something just didn't connect," she said.
"My father said to me 'why don't you see if you could convert the house in Aberkenfig?'
"This is the place I started with my Barbie dolls and this is the place I played hairdressers when I was a little kid."
Shelly's dream to become a "hair artist" as a child ignited her avant garde dream.
"I started going on a lot of courses in London and it was almost like a spark went off with avant garde hair and playing around with different looks and techniques."
Shelley then assisted on an avant garde photoshoot and the photographer asked why she wasn't creating these styles herself.
She said: "I never really thought I was good enough I guess, but then I did my first collection and that was it!"
Her designs have seen Shelley travel to shows in America, Canada, Australia and Portugal.
The pieces for this year's competition will take at least eight hours to create and are inspired by nature.
"When you do something out of the ordinary, it's great to see," she said.
"Some people think you're mad putting all the time, effort and money into these creations. But I do really enjoy it."
Shelley has been entering collections into the competition every year since 2017, and says that finally winning would "mean everything to her".