Operation Julie: Rural Wales LSD bust becomes a musical
By Mared Ifan
BBC News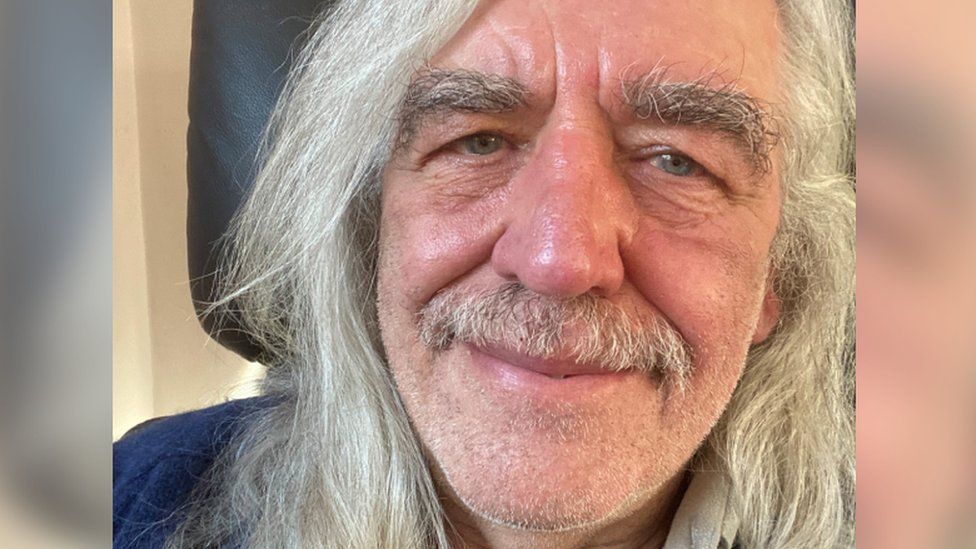 The tale of an international drug ring shipping massive amounts of LSD from rural Wales has been made into a musical.
That undercover probe is now the name of a show due to be staged at Aberystwyth Arts Centre.
Alston "Smiles" Hughes was part of the illegal drugs ring.
He said their intention was to change the world and open people's eyes to climate change, by encouraging people to take LSD.
"We were trying to get people to change their minds and their attitudes, because you could see the direction of travel wasn't good for us as a species," he said.
"I kind of feel vindicated today to see we are where we thought we would be if we didn't change, and you know, things are only going to get worse.
"If we could start to live together more cooperatively and not use up quite so much of the earth's resources, it would be better for us.
"But I think we've passed that point now and we are in serious trouble."
'Officers spent most of 1976 dressed as hippies'
The police stumbled across the illegal drugs racket in 1975 when a Range Rover, owned by University of Liverpool chemist Richard Kemp, was involved in a fatal accident near Machynlleth, in Powys.
On examining the vehicle they found bits of paper which spelled out "Hydrazine Hydrate" when put together. The chemical is an ingredient of LSD.
Undercover officers spent most of 1976 dressed as hippies watching people and buildings near Llanddewi Brefi and Tregaron, both in Ceredigion and around Carno, in Powys.
In 1977 police raids were executed across Britain, hitting two drugs factories which distributed about 90% of Britain's LSD.
After months of investigating in Wales, England and France, officers found 6.5 million LSD tabs, share certificates and Swiss bank accounts worth millions of pounds.
A total 120 people were arrested and 15 people were sentenced for a total of 120 years.
'I thought I knew everything about Llanddewi Brefi'
Author of Operation Julie: The World's Greatest LSD Bust, Lyn Ebenezer, said the drug dealers were part of the community.
"Not only was I working as a journalist in the area, I was born in the area," Mr Ebenezer said.
"I thought I knew everything about Llanddewi Brefi, Tregaron, Maesycrugiau, Pontrhydfendigaid, Cwmann. And they became world news.
"I remember the first inkling I had, a phone call from a bloke at the Daily Express, 'There's something odd going on in Tregaron Lyn, will you come down with me if I pick you up?'
"Down we went, people were out on the street and talking. We'd heard then there'd been arrests."
Mr Ebenezer could not believe what had been going on.
He said: "Then the story broke and all hell broke loose. It made world news.
"Unlike most incomers, they became part of the social fabric. They were Llanddewi boys and people loved them. They still do."
The story is now being told by Theatr na nÓg.
Artistic director, Geinor Styles, had never heard of Operation Julie when someone said it should become her next project.
She said: "I was just blown away by the intrigue, the international element to it.
"It all came from this tiny area. It's fascinating".
Actor Joseph Tweedale plays chemist Richard Kemp, who had helped make LSD in Tregaron.
He said the size of the drugs operation was "absolutely insane".
"It was encompassing the entire world, just from this tiny little town in mid Wales," he added.
Operation Julie opens at Aberystwyth Arts Centre on Saturday, 30 July.